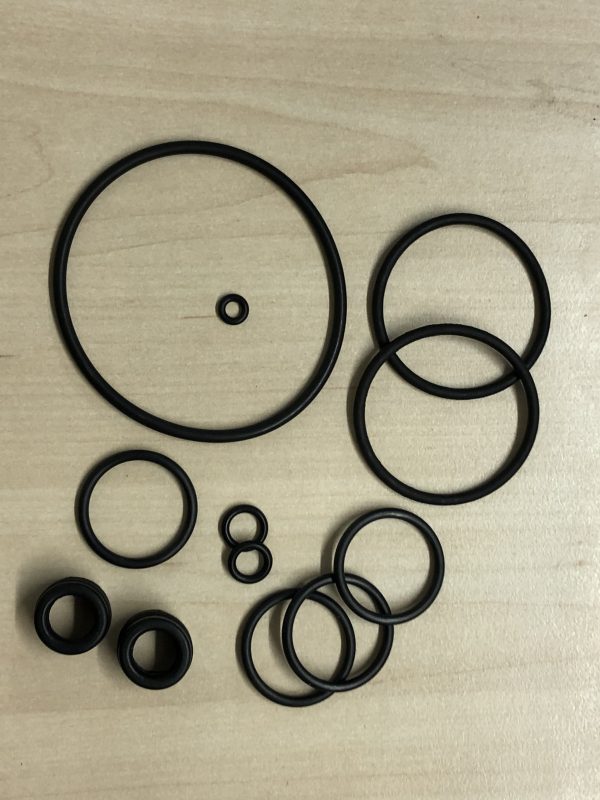 Aqualisa digital processor complete seal set for Pumped A2 Grey
Aqualisa Digital Processor complete seal set for the A2 Grey Pumped Processors
Inlets, outlet, pump, connecting and temperature sensor O-rings, TopHut seals and silicon lubricant
$73,16
Description
Additional information
Reviews (0)
Description
The set is suitable for all Black Low Pressure (Pumped) Processors and consists of:
Inlets and outlet spigot O-rings – 3 pcs
Temperature sensor O-ring – 1 pc
Pump Connecting O-ring – 1 pc
Pump O-ring – 1 pc
Water mixing housing O-ring – 1 pc
"TopHut" seals – 2pcs
Silicon lubricant
Age and the "elements" turn the rubber O-rings on Aqualisa processors into solid black charcoal-like rings. As part of our typical service we replace all O-rings, but some of you have invested time in tryin to fix your processor and may only need the complete seal set to complete a DIY repair.
The condition of the Inlet/outlet spigot O-rings is indicative of the condition and age of processor. Typically when these need replacement the Temperature sensor and the "TopHut" seals need replacement too, hence why we have included them.  We also include a small amount of the correct silicon lubricant
Have fun replacing the seals and using your shower
We like using UPS 24hrs, but have chosen to use 2-3 day service to keep the price low.  If you like next day delivery please drop us a line
---
Only logged in customers who have purchased this product may leave a review.